Abigail Washburn's amazingly beautiful City of Refuge cd has been released.
This album is quilted from scraps of Nashville, China, a cello banjo, Mongolian throat singing, a fiddle, a choir, some talk about plagues, the future of tradition, the drive for global collaboration, the wonder of human connection, and an homage to the folks who came before us.
She talks about some of those things in this great little video.
It is my honor and pleasure to have contributed the artwork for the cover, website and tour…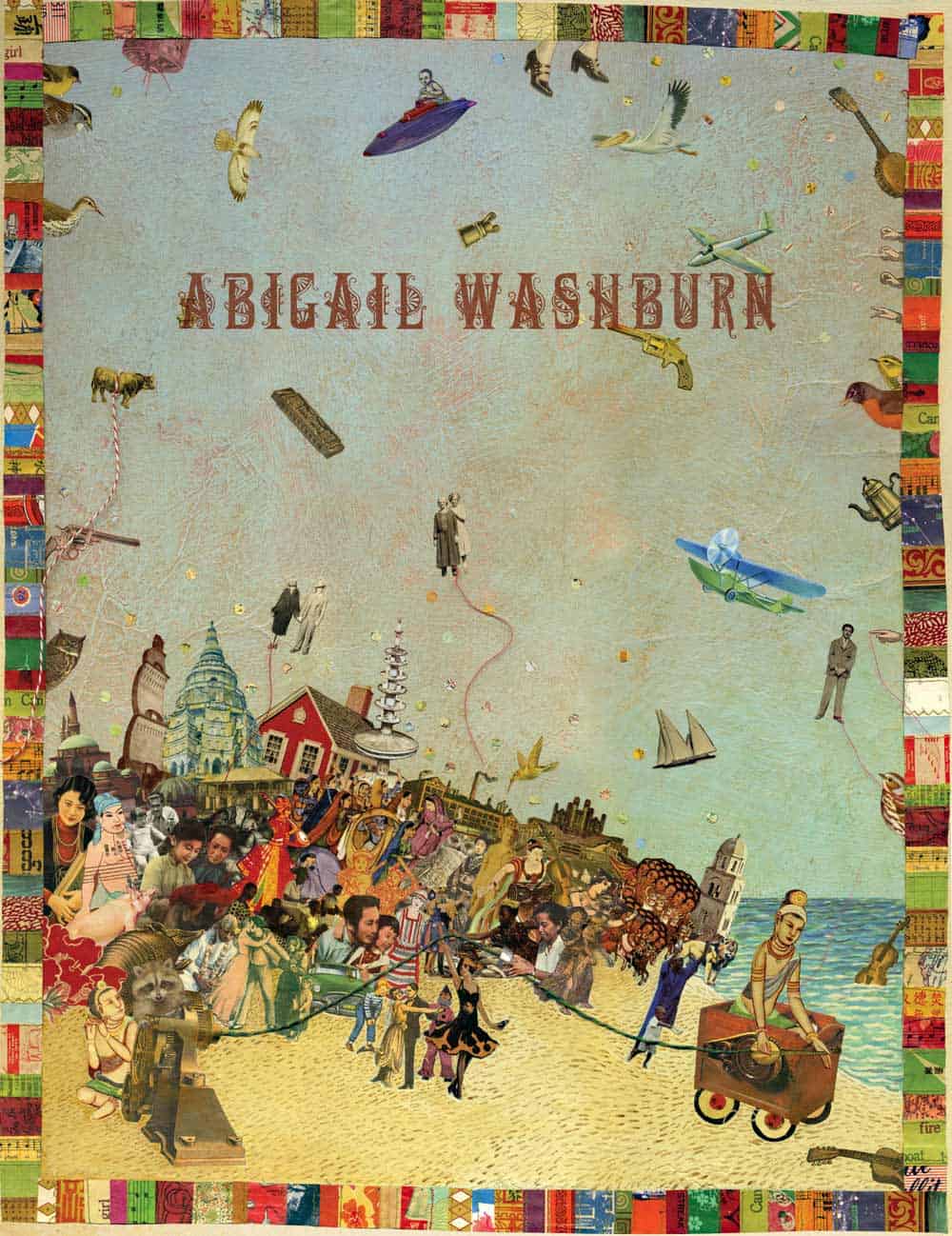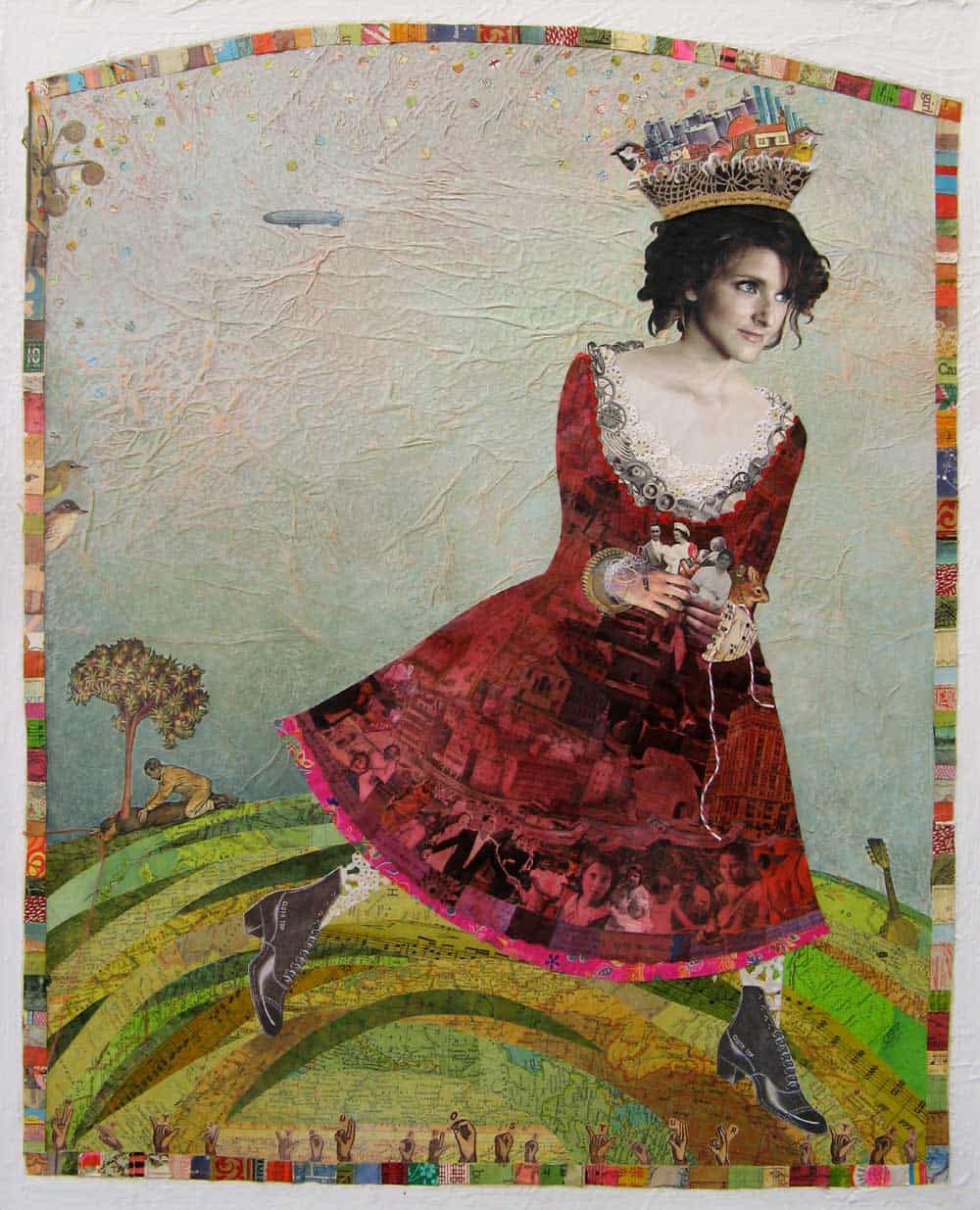 Cutting out some shelter and staining a mass of humanity for the poster…
Adding my grandparents, a monk, anonymous mid-century people doing good work, a doily from a cookie box of Katherine Holman's (cookies recreated from Aunt Violet's original recipes) and a rabbit for good luck…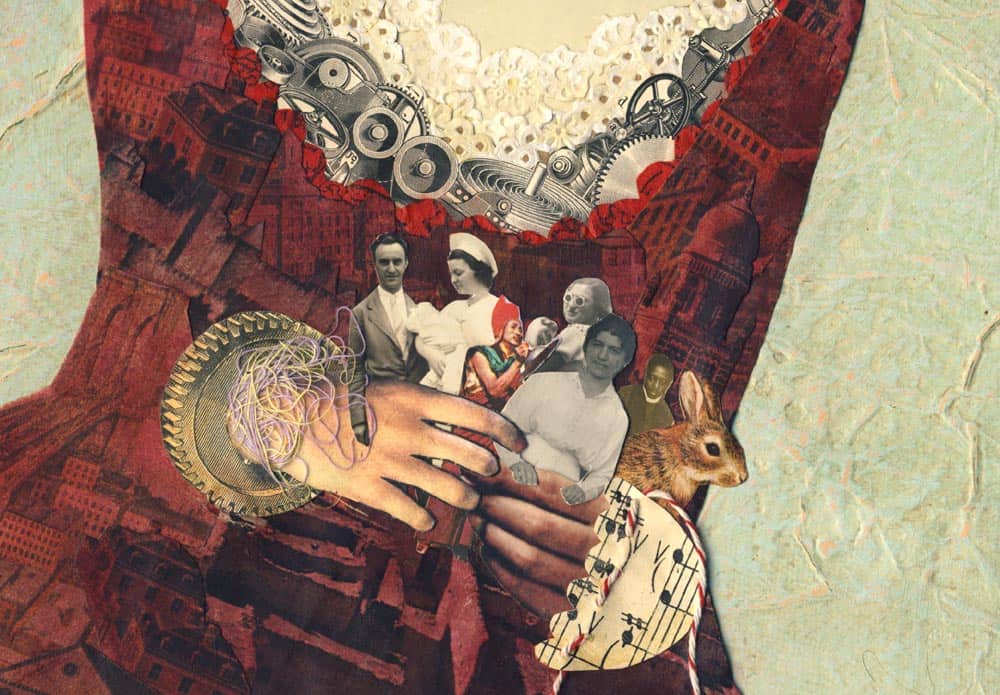 And an ominous incident over a mantle woven from Crescent Lake, Broken Bow, Bikando, Yangchow, Soochow, Ogallala, North Platte, Kyoto, Chinan, Kumos, Wuch'ang, Alma-Ata, Fengyuan, Keriya, Baba Hatim, Bon Aqua, Abiff, Lyles, Graham, Vernon, Only, Hurricane Mills, Scobell Island, Lucy Point, Kodak, Knoxville, Melville, Cuba Landing, Sugar Tree, Holladay, Yuma, Juno, Alberton, Coxburg, Lexington, Kimball, Sterling, Brush, Big Springs, Wildersville, Springcreek, Beech Bluff, Jackson, Oakfield, Coalfield, Windrock, Oliver Springs, Byington, Wartburg, the bends of Clinch, Bemis, Kamakura, Gomdu, Ndele, Gamane, Beri, Bimba, Jaunde, Jengone, Dancyville, Keeling, Denmark, Laconia, Germantown, Daylight, Campaign, Rock Island, Noah, Kuerhlo, Kara Shahr, Turfan, Telli,  Bulun Tokh, Ulughchat, Kashgar, Zaysan, Crab Orchard, Guma, Kobdo, Ulaan Uul, White Earth, Marylebone Point, Frogue, Zula, Susie, Alpha, Gartok, Chandigarh, Meerut, Moradabad, Jaipur, Agra, kanpuro, Lucknow, Varanasi, Katmandu, Montezuma, Finger, Milledgeville, Selmer, Serles, Pocahontas, Chewalla, Swift, Gillises Mills, Olivehill, Martins Mills, Lutts, Pickwick Lake, Cypress Inn, Gatliff, Moscow, Murtea, Mienyang and other places nearby.